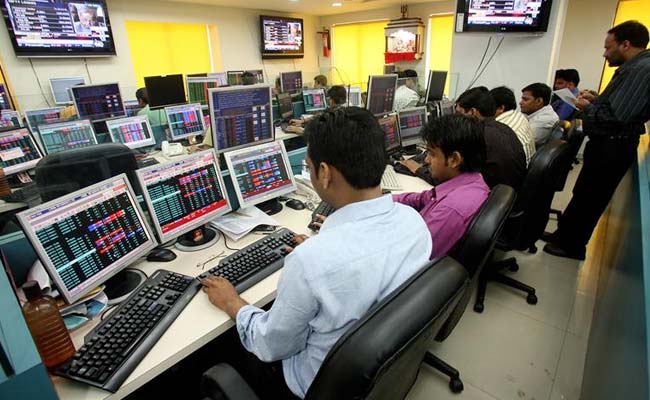 The S&P BSE Sensex has been firmly perched above Mount 32,000 while the broader Nifty50 index has broken beyond the crucial 10,000 mark. The markets were a tad disappointed with a 0.25 per cent repo rate cut by RBI but experts suggested that investors can continue to expect the bulls to rage on the Street.
"The markets weren't happy with the 0.25% cut that the RBI reluctantly gave on Wednesday. But the brooding is over and the markets are ready to move on. During the course of the week we will get manufacturing data from across the globe. Thirteen Nifty companies including Tata Motors, Tata Steel and SBI will report their quarterly numbers. Expect the Nifty to gradually inch higher this week," said VK Sharma, Head of Business – Private Client Group, HDFC Securities.
Here are five key stock ideas which can help you make money:
1) Hexaware Technologies, target Rs. 290 (potential return 15 per cent)
HDFC Securities reiterated its positive outlook on the stock based on revival in enterprise solutions, acceleration in new order wins and a strong growth in non-top 10 accounts, among others. The broker expects a revenue/EPS (earnings per share) growth of 11/12 per cent over CY16-19. It maintains a 'BUY' rating on the stock with a target price of Rs. 290.
2) Mahindra & Mahindra, target Rs. 1,618 (potential return 14 per cent)
Motilal Oswal expects the tractors industry to grow 10-12 per cent in FY18. M&M is planning to launch a non-hybrid version of Scorpio to dilute the impact of 15 per cent increase in the GST rate for hybrid cars.
"We lower standalone EPS by 2.5% for FY18E/19E to factor in higher tax rate. The stock trades at 17.2x FY19E consolidated EPS and 14.7x S/A core EPS. We maintain a Buy with a target price of Rs. 1,618 (FY19 SOTP-based)," said a report by Motilal Oswal.
3) HPCL, target Rs. 510 (potential return 18 per cent)
Over the last six months, HPCL has been reporting impressive refining margins, said Motilal Oswal. Due to the recent improvement in its refining performance, the brokerage raised its refining multiple to 5.5x from 5x earlier. "We also raise our GRM (gross refining margins) assumptions for FY18-19 to $6.5/6.1/bbl from $5/bbl earlier. This results in an increase in our earnings estimate by 16 per cent/12per cent for FY18-19," Motilal Oswal added.
"We reiterate our Buy rating, although the cloud on valuation for strategic sale to ONGC and the non-clarity on issue of open offer would be a concern," it added.
4) Cummins India, target Rs. 1,170 (potential return 25 per cent)
Motilal Oswal maintains its 'Buy' rating on the stock, with a target price of Rs. 1,170 (32 times its FY19 estimated earnings per share). However, the broker added that key risks to its rating are (a) slower -than-expected growth in domestic power generation market, and (b) a delay in pick-up of export demand.
5)Fortis Healthcare, target Rs. 220 (potential return 36 per cent)
Fortis Healthcare is Motilal Oswal's top pick in the healthcare delivery space. The brokerage has a target price of Rs. 220 on the stock. "The stock has remained volatile in recent past due to news flow related to possibility of promoter change and equity infusion in FORH. These events can help prepone value unlocking in the stock," said the brokerage.
["source-profit.ndtv"]