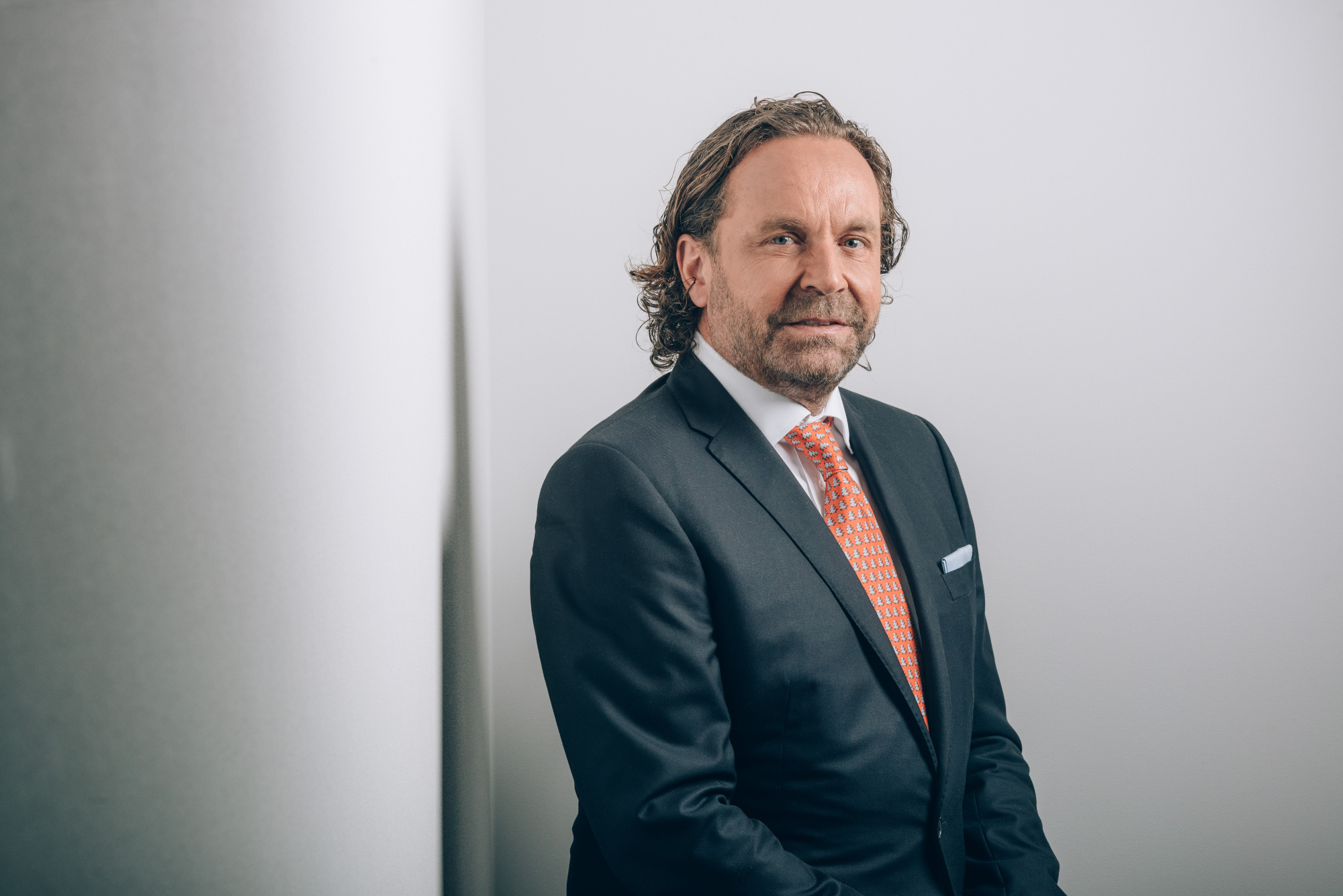 (Bloomberg) — Thomas Flohr amassed a $2 billion fortune by flying the global elite wherever they need to go. His VistaJet Group Holding Ltd. operates a fleet of 72 silver and red business aircraft that ferry executives, politicians and private clients around the world. Last year, private equity firm Rhone Capital bought around 7 percent of the business at a $2.65 billion valuation. The company's flight revenue rose 22 percent in 2017.
Flohr, 48, who previously worked in asset finance, founded the company in 2004 after becoming frustrated with existing offerings, a move that prompted competitors to call him a "lunatic." In an interview at Bloomberg's headquarters in New York, Flohr discussed the future of aviation and the challenges of bootstrapping a company through the financial crisis. Comments have been edited and condensed.
VistaJet's revenue rose 22 percent in 2017. Why?
Business at the end is still done by two human beings. Especially when you go beyond the New York and London scene, the greater the cultural or language barriers and the more the personal meeting counts. That's what's really driving this business.
How do you manage such a capital-intensive business?
We're a subscription business model. We're not taking off unless you pay for this flight. That's why we're not an airline. The concept where you buy an asset and wait for customers to show up is too risky an opportunity for me because of the capital commitments. I'm happy to make this infrastructure investment but on the other side of balance sheet are the hell-or-high water revenue streams of the subscription model.
When did you decide to take outside investment?
I used — in the purest sense of private equity — my own equity from 2004 to 2017. We were profitable from Day 1. I never took a dividend, never took a salary. When I was at the tail end of building out the infrastructure then I decided to put a marker in the sand and see the value of what we've built here. In 2017, I met the Rhone folks and they made a compelling pitch. We agreed on an equity valuation of $2.65 billion.
What were the early days like?
Everybody thought I was a lunatic. The fractional industry had 200 planes and I had three. In the early days, I had zero mentors. Everybody hated me because I disrupted the market. The 23,000 international flights we're flying now were being flown by someone else.
Why did you think there was an opportunity in the space?
This industry was very, very under-teched. It was people on spreadsheets, sending emails and faxes and trying to get a flight off the ground. We have approximately 250 highly skilled software developers around the globe. All these logistical items — crew duties, maintenance cycles of airplanes, safety management, visa requirements for crews — they all need to match up so that with the shortest notice possible you can fly somewhere.
How do you view the world of business?
I came from nothing. My father was a teacher and my mother a housewife and of course I had more affinity to the David rather than the Goliath. I saw the Goliaths of business becoming very inefficient. Way too structured. Way too inflexible. It became part of my DNA as an entrepreneur to challenge a system that doesn't make sense.
What was your hardest moment?
Well, in 2008 and 2009 it felt like the world was falling apart. But we never lost money and it encouraged me even more.
You must deal with some pretty unusual requests?
A client was in Tokyo and wanted to celebrate New Year's twice. So we flew them to L.A. where they celebrated New Year's again. And I'm thinking, "Why would you do that to yourself?"
["Source-bloombergquint"]