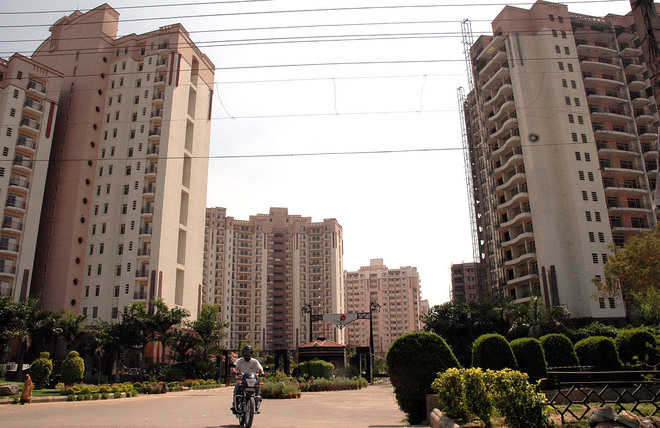 The Haryana Real Estate Regulation Authority (HRERA) Act, 2016 constituted separately for Gurugram, became effective from Tuesday. The RERA Central Act was implemented across the country from May 1, 2017 to protect home-buyers and to boost the real estate industry.
The Government had named Dr KK Khandelwal as the Chief of the Gurugram bench. Officials said complaints filed under HRERA would be ideally resolved within 60 days.
According to the Act, the authority put a penalty on the builder at around 10 per cent of  the project value and criminal cases could be registered against them in case of fraud.
Two types of HRERA have been constituted to deal with disputes between builders and buyers. One is for the entire State and other is for Gurugram. In view of a maximum number of cases of disputes between builders and customers in Gurugram, a separate HRERA has been constituted for Gurugram.
The temporary office will be operational from Tuesday in the Public Works Department (PWD) Guest House on Old Jail Road and later the permanent office will take its place in Sector 44.
As of now, the Haryana Real Estate Regulatory Authority has received more than 200 applications from builders for registration of their projects after the State Government implemented the HRERA in Haryana. Since last July, while buyers filed complaints against 67 developers during the same period. Around 254 new projects and 800 under construction have been registered with the authority.
As the city has a number of group housing societies and condominiums built by various developers, this announcement will bring a great relief to the condominium buyers here.
"It is good for buyers in Gurugram that they will have redressal authority at their doorstep. The home buyers need to follow the procedure required in the HRERA rules for filling any complaints against the builders. If the complaints are not in the proper format it will not be cancelled. " KK Khandelwal, HRERA Chief, said.
"The agency has appointed 6 legal assistants who will help people to get justice and provide legal knowledge about the complaint. The cases which are pending before the court will not be considered by the agency. A complainant can transfer their complaints from the court to the authority," he said.
"The act plays a central role in dissolving conflicts between developers and buyers. It also aims at facilitating home buyers by bringing in transparency in the real estate sector and ensuring accountability so that ongoing projects are completed on time", Khandelwal said.
["Source-dailypioneer"]