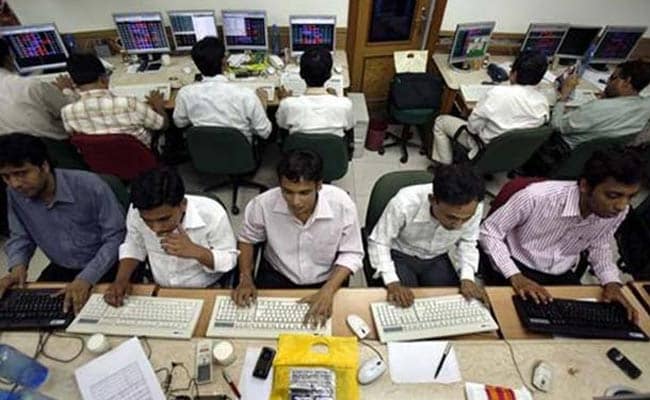 Mumbai: Weak earnings for the April-June period, wherein Nifty 50 companies reported an 8.4 per cent decline in net income, reflects underlying weakness in the economy and the possibility of yet another sluggish year, according to a report by brokerage Kotak Institutional Securities. The June quarter profit of Nifty 50 firms declined by 8.4 per cent as against an estimate of 1.8 per cent, which reflects the underlying weak conditions in several sectors and reiterates the continuing weakness in the broader economy, Kotak Institutional Securities said in a weekend note.
"We now expect FY18 net profit of the Nifty 50 companies to grow by a pale 1.5 per cent," the brokerage added. The muted first quarter numbers point to the continued weakness in banks, IT and pharma and the disruption in domestic sales in auto, consumer staples and pharma before the GST rollout, it noted.
"Net profit of the BSE-30 and the Nifty-50 declined 1.5 per cent and 8.4 per cent, respectively, in the first quarter, much below our already muted expectations. Earnings downgrades through the results season suggest flat profits in 2017-18, where we expect Nifty-50 companies to grow only 1.5 per cent," the report said.
It does not rule out further downgrades because of the impact of note ban and GST rollout disruptions.
Stating that government expenditure can support GDP growth only up to a point, the report predicted an extended slowdown in consumption, hiring and investment in the informal economy if the latter fails to readjust.
Noting that stock valuations are expensive now, it said the Nifty is trading at 21 times 2017-18 EPS and 17 times 2018-19 estimates.
Though the report sees a very strong recovery in earnings in 2018-19, it flags areas of risks.
"Global and domestic macroeconomic conditions may to be supportive, but we believe earnings will hold the key to market performance given the limited scope of re-rating in most parts of the market," it stated.
["source=profit.ndtv"]