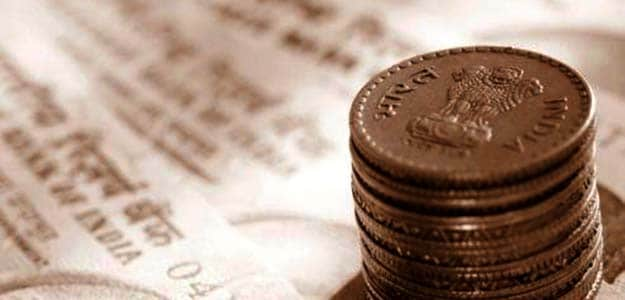 The Income Tax Department has recently extended the due date of filing business tax returns to October 31. Businesses – big or small – must file their tax returns. If you are a newbie and don't know much about laws around taxes and returns applicable to your business or profession, here are a few things to know:
You must file a tax return even when you incur loss: Many individuals associate the word 'taxes' with 'income'. If you are running a business or profession it's important that you file your tax return even when you incur losses. Let's take an example. Rohit, a child specialist, set up his new clinic in Delhi. In the first year of operations, he had total receipts of Rs 29 lakh but incurs a loss. He believes there is no need to file a tax return since he has incurred a loss. Rohit found out from a friend that losses of a business can be carried forward to future years by filing a tax return and then can be set off against business income in future years. Rohit wants to file his tax return before the due date.
Even though your business or profession has incurred a loss, you must file a tax return, so you can carry forward your business losses for set off in future years.
Due Date of Filing Business Tax Return: Let's say Rohit does not know when the due date of his tax return is. Businesses can have different due dates for filing their tax returns. Where an audit of accounts is applicable the due date is usually September 30 – which has been extended to October 31 this year. If no audit is applicable, the due date shall be the same as for individuals, which is usually July 31 – extended to September 7 this year.
An audit may be applicable under any law or Act that applies to your business or profession. Audit is applicable as per the tax laws to a business if its total sales, turnover or gross receipts are more than Rs 1 crore, and to a profession if gross receipts are more than Rs 25 lakh. Therefore, a tax return for such a business has to be filed – for income or loss – by October 31 this year.
If an audit is not applicable to you, your due date was September 7 and you can still file a belated return.
Special provisions of tax: To some businesses, special provisions of Section 44AD and 44AE are applicable, which means these businesses can declare their income to be 8 per cent of their total turnover and they have to file a very short and compact return form – ITR-4S – and also do not have to maintain books of accounts. Do note that this is only applicable when your turnover is less than Rs 1 crore. Businesses of commission or brokerage, agency businesses or professionals cannot opt for this scheme. So you need to specifically check if this scheme applies to you. The last date of return submission for this scheme is usually July 31 – which was extended to September 7 this year.
Small businesses, such as stationary shop owners, opt for this scheme. Those who do heavy trading in futures & options, where such trading is considered as a business, sometimes opt for this scheme. Even though they are a business, they can declare their income to be 8 per cent of their turnover and not maintain any accounting records. They are also not required to get accounts audited. However, if they want to declare income lower than 8 per cent of their turnover, they will have to get their books of accounts audited by a Chartered Accountant. In such a case, their due date shall be October 31 of this year.
Books of accounts: Keeping some basic accounting records is a must for your business. If you haven't maintained accounts but do have information with you in the form of bills receipts etc., you can ask an expert to prepare them for you. In some cases though specific records have been prescribed. Where you are carrying on a 'specified' profession and your gross receipts exceed Rs 1,50,000 in preceding 3 years or in 1 year, if it's the first year, you must maintain accounting records as per Rule 6F. Rule 6F asks for records such as cash book, journal, ledger, original bills etc. to be maintained. Legal, medical, engineering, architectural, accountancies, technical consultancy, interior decorator, authorised representative, film artist and company secretary are all specified professions. In case of other businesses and professions, where income is less than Rs 1,20,000 or gross receipts are less than Rs 10 lakh in 3 preceding years (or in year 1 if it's the first year), no accounting records are prescribed. For those with income or receipts higher than these limits, accounting records must be maintained such that the AO can compute taxable income himself if required. No specific records as such have been prescribed.
Tax audit: Tax audits are conducted by CAs. You need to hire the services of a CA who will perform the audit, which is basically a review of your books of accounts and tax calculations. He will then submit a tax audit report in Form 3CA or Form 3CB and also give you a report in Form 3CD. These forms and reports must be completed by the due date of filing of returns – which is October 31 for this year.
["source-ndtv"]