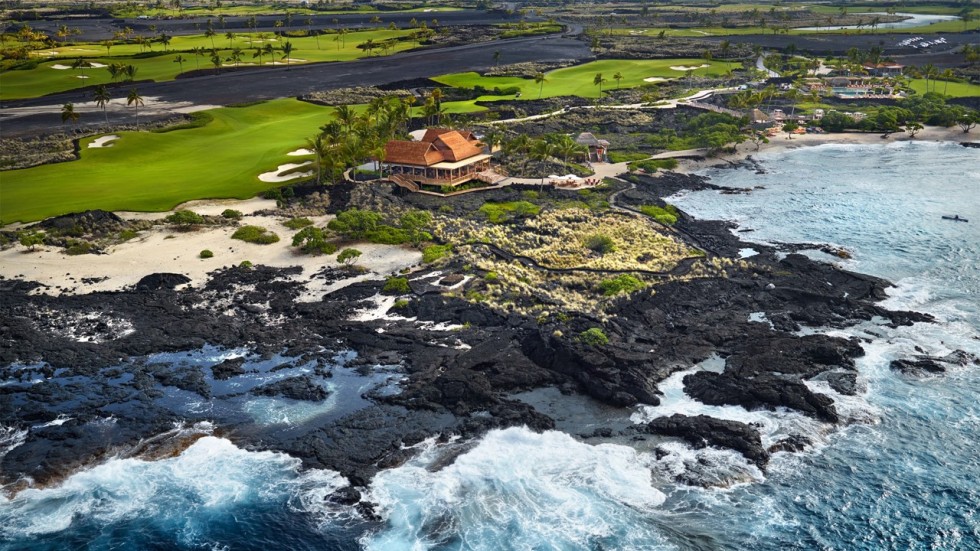 "You're not afraid of heights are you?"
Race Randle, senior vice-president at Howard Hughes Corporation has stepped casually out onto the glass balcony of a 36th floor penthouse. Below, the waves breaking on the reef appear like chalk smudges. The pages of my notebook ruffle in the wind.
The balcony floats freely above Honolulu's aquamarine ocean and there is nothing in my line of sight from Pearl Harbour to the Diamond Head crater. The penthouse, which offers unobstructed views through its floor to ceiling windows, occupies the top floor of Waiea, a rippling glass tower located in Ward Village, a neighbourhood currently being developed on a 60-acre oceanfront parcel between Waikiki and downtown. If the residence fetches the asking price of US$36 million, it will set a new price record for Honolulu.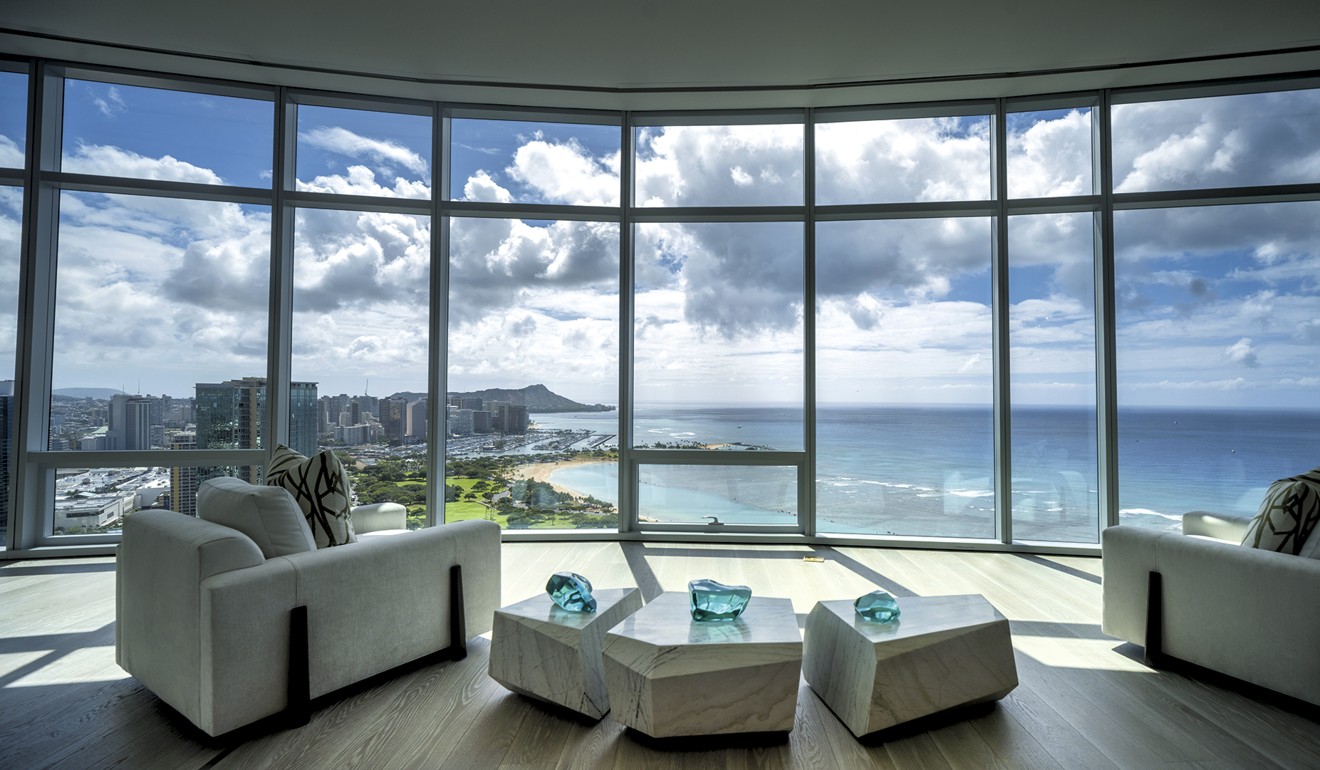 Last year Hawaii saw double-digit price gains in the luxury segment (defined as the top 5 per cent of sales). According to Realtor.com, prices in Maui increased 33 per cent to an average of US$2.485 million compared to a year prior, while the island of Kauai came in No. 4 in the country with a 25 per cent leap in average price, and The Big Island came in No. 5 with a 24.8 per cent price increase.
But price points are only part of the novelty at Ward Village.
The master plan aims to reshape the Honolulu skyline with around 20 new towers, a revitalised marina and waterfront, bike and pedestrian paths, public plazas and vibrant street-level retail. "Hawaii obviously has a lot of great things to offer," says Todd Apo, vice-president of community development at Howard Hughes. "But we've never had an urban core."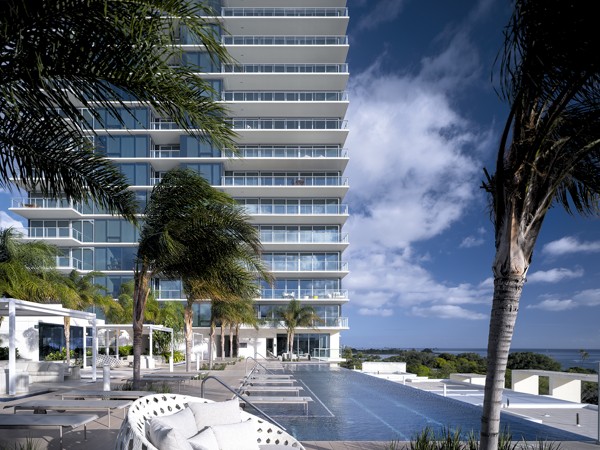 Hawaii's climate, beach resorts and golf courses have long made it a popular holiday getaway. Honolulu, which lies on the southern coast of Ohau, is the most populous city, home to 402,500 residents and best known for its crescent shaped beach, high-rise hotels and Vegas-like strip of shopping malls. But outside the bustling tourist district, the city is car-dependent and characterised by wide boulevards and strip malls. By developing Ward Village, Howard Hughes aims to deliver a new urban experience for locals and a lifestyle familiar to affluent overseas buyers.
Hawaii obviously has a lot of great things to offer
The developers enlisted a number of acclaimed architects to create signature architecture for the project, including Vancouver's James Cheng, Chicago's Ben Woo and New York's Richard Meier.
The tower designs vary, but all are glass rich with views oriented toward the ocean and balconies on west-facing exposures that are sheltered from the trade winds. The residential portions of the buildings are placed atop car parks (Honolulu's high water table makes underground parking unviable) and utilise the boxy volumes as podiums for a lavish amenity decks fitted with landscaped gardens, lap pools and outdoor kitchens.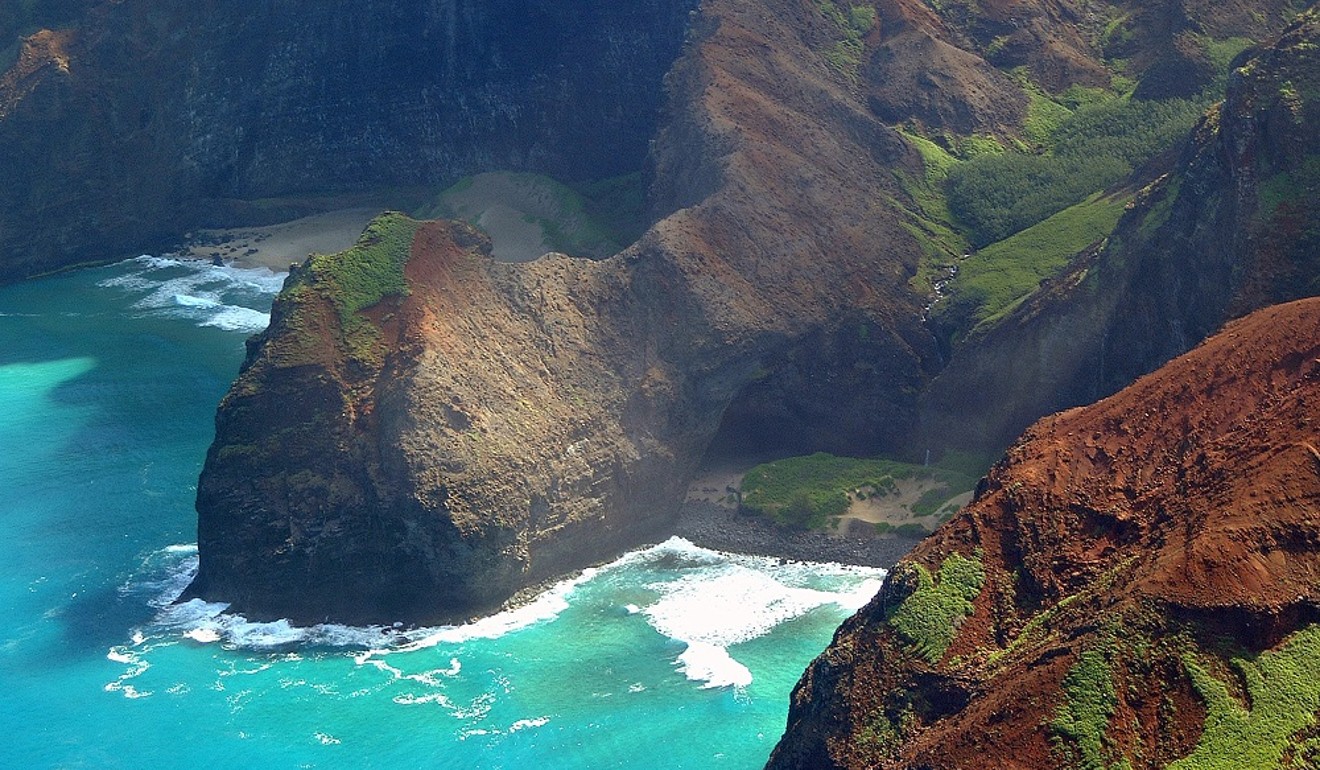 Property sales have been swift for the two completed towers. Only eight residences remain at the James Cheng-designed Waiea tower (meaning "water of life"). Prices range from US$5.3 million for a two-bedroom unit up to US$36 million for the penthouse, which has five bedrooms, five baths and a private rooftop infinity pool.
Across the street at the Anaha, (meaning "reflection"), only five residences remain with prices from US$2.5 million to US$8 million. There are also two penthouse units available, each with five bedrooms.
Kauai
Kauai, the westernmost and oldest in the island chain (four million years) is incredibly lush due to its iron-rich soil, and the island's vine-choked forests, plunging waterfalls and broad sand beaches have served as the backdrops for films like Jurassic Park and Pirates of the Caribbean.
In 2014, Mark Zuckerberg famously purchased a 700-acre property on Kauai for US$100 million. Currently, Kauai's most expensive listing is a US$70 million Balinese-inspired estate situated atop a seaside bluff on the island's north side.
Po'ipu, on Kauai's southern coast, which receives the most annual sunshine, is one of the most coveted spots. Several high-end resorts are situated here, including Kukui'ula, a lavish private club transformed from a former sugar plantation. The community features a range of accommodation spread across rolling green terrain and an 18-hole golf course. A club membership costs US$50,000, while properties range from bungalows of around US$1.5 million to larger villas overlooking the fairway and ocean that start around US$4.2 million.
Recently, the developers enlisted leading architectural firms to design a handful of contemporary spec homes. Seattle-based Olson Kundig Architects designed a four-bedroom 4,238 square feet home with elevated garden pathways, outdoor showers and a sliding-glass door in every room that let the verdant views in. The property is offered at US$6.95 million.
On an adjacent lot, Dean Sakamoto and Kelly & Stone Architects designed a home inspired by Hawaii's most famous modernist, Vladamir Ossipoff. The property also has four bedrooms and is slightly larger at 4,769 sq ft. It is listed at US$7.45 million.
Big Island
On the other side of the Hawaiian archipelago (35-minute flight from Honolulu), Hawaii's Big Island offers a vastly different climate and topography.
On the island's western side (just 400,000 years old), an otherworldly landscape of black lava fields is the site of a number of luxury resorts with private villas for sale. Hualalai, Kukio and the Four Seasons are all located south of Kona airport, as is the island's latest billionaire getaway, Kohanaiki.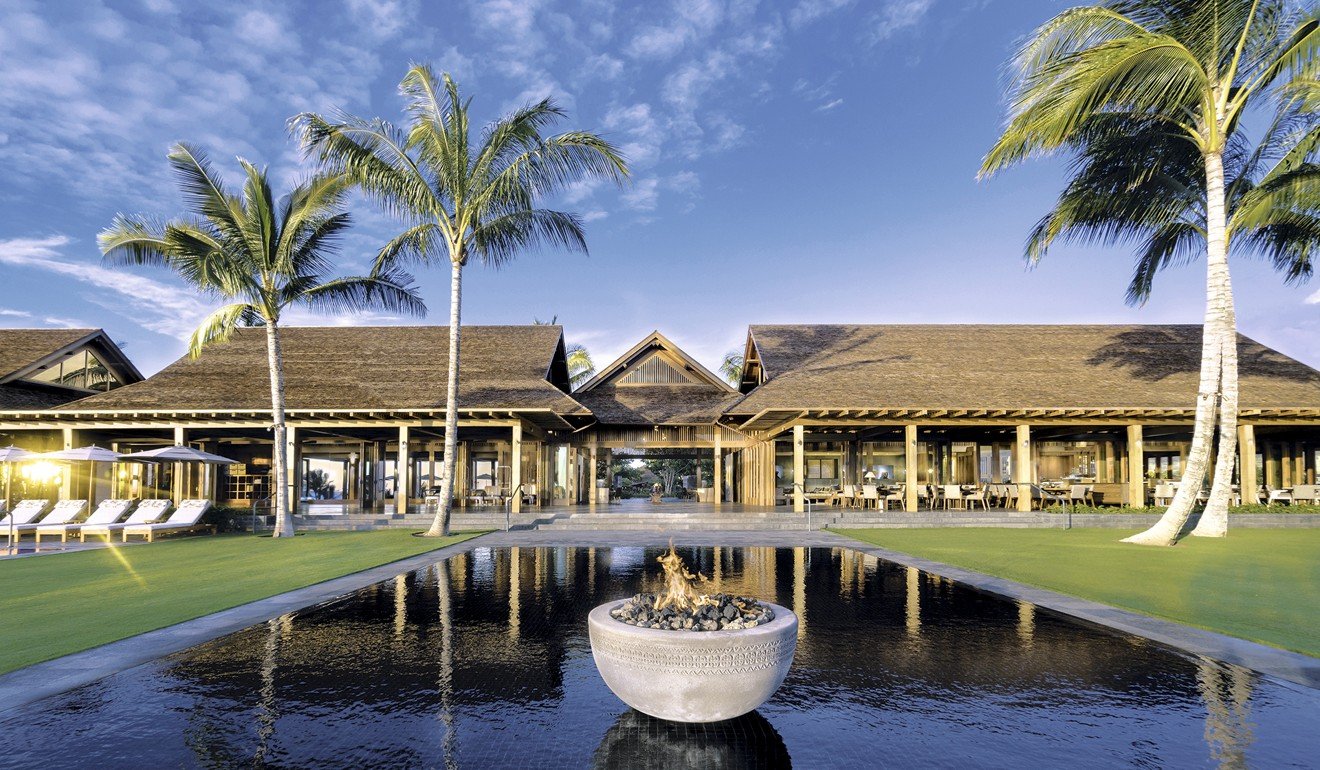 The resort's centrepiece, a sprawling 67,000 sq ft clubhouse, was designed by San Francisco-based Zak Architecture at a cost of US$65 million.
An invitation-only equity club, Kohanaiki has a one-time entrance fee of US$150,000 in addition to an annual membership fee of US$25,000. Available properties (being a member requires purchasing a property) include bungalows, town houses and villas ranging from US$1.3 million to US$20 million.
Mau Loa Estate, a 4,800 sq ft ocean view villa also designed by Zak Architecture, is currently listed for US$16 million. The property features five bedrooms, including two master suites and spacious outdoor living areas that encompass a lap pool and spa.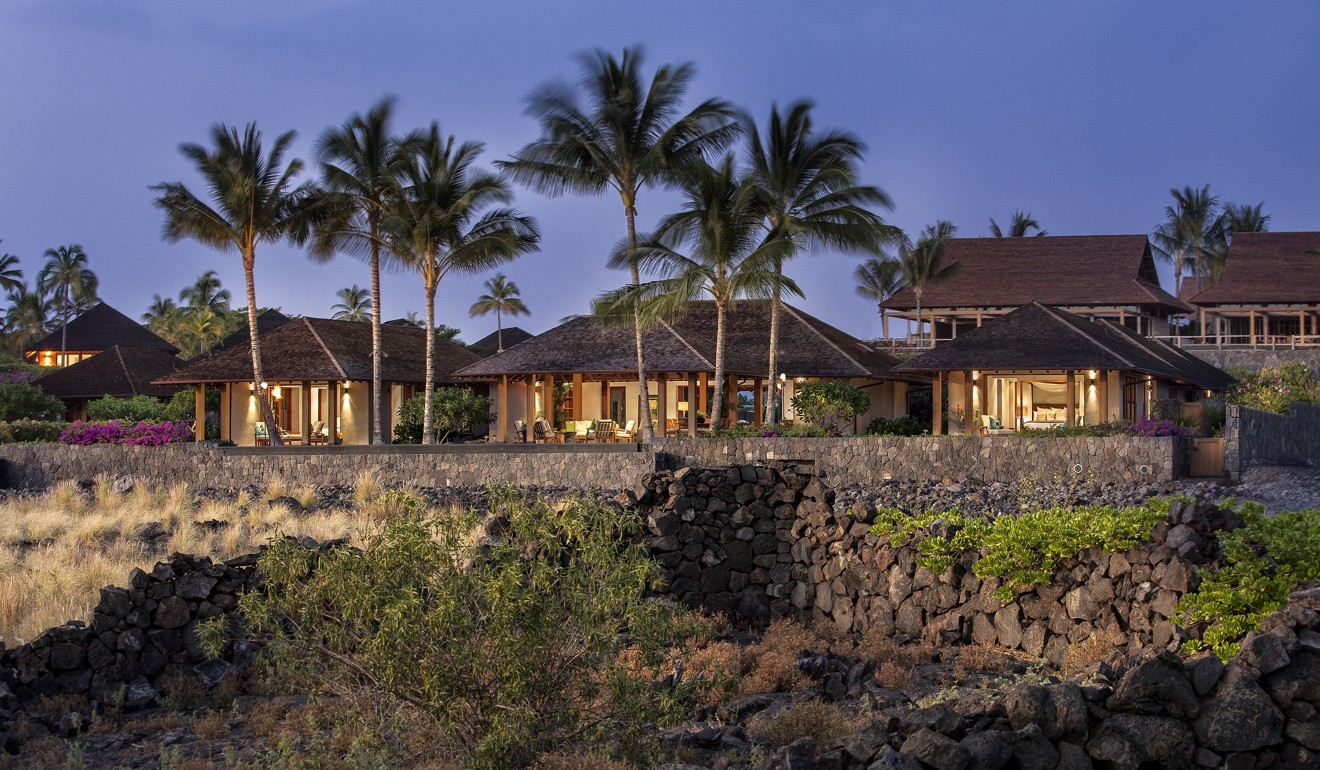 Asia is an important market for Hawaii, particularly Japan and Korea, though with direct flights now offered from Shanghai and Beijing, Chinese tourism is increasing.
Tomo Matsumoto, owner of Hapuna Realty who represents luxury developments on the island's northwest coast, has been marketing her projects in China and her native Japan. She is representing the Hapuna Beach Residences at Mauna Kea Resort, a collection of homes being built around an Arnold Palmer-designed golf course. The project includes 60 waterfront condos, formerly part of the Hapuna Prince Hotel, that are being converted as part of the hotel's US$46 million overhaul.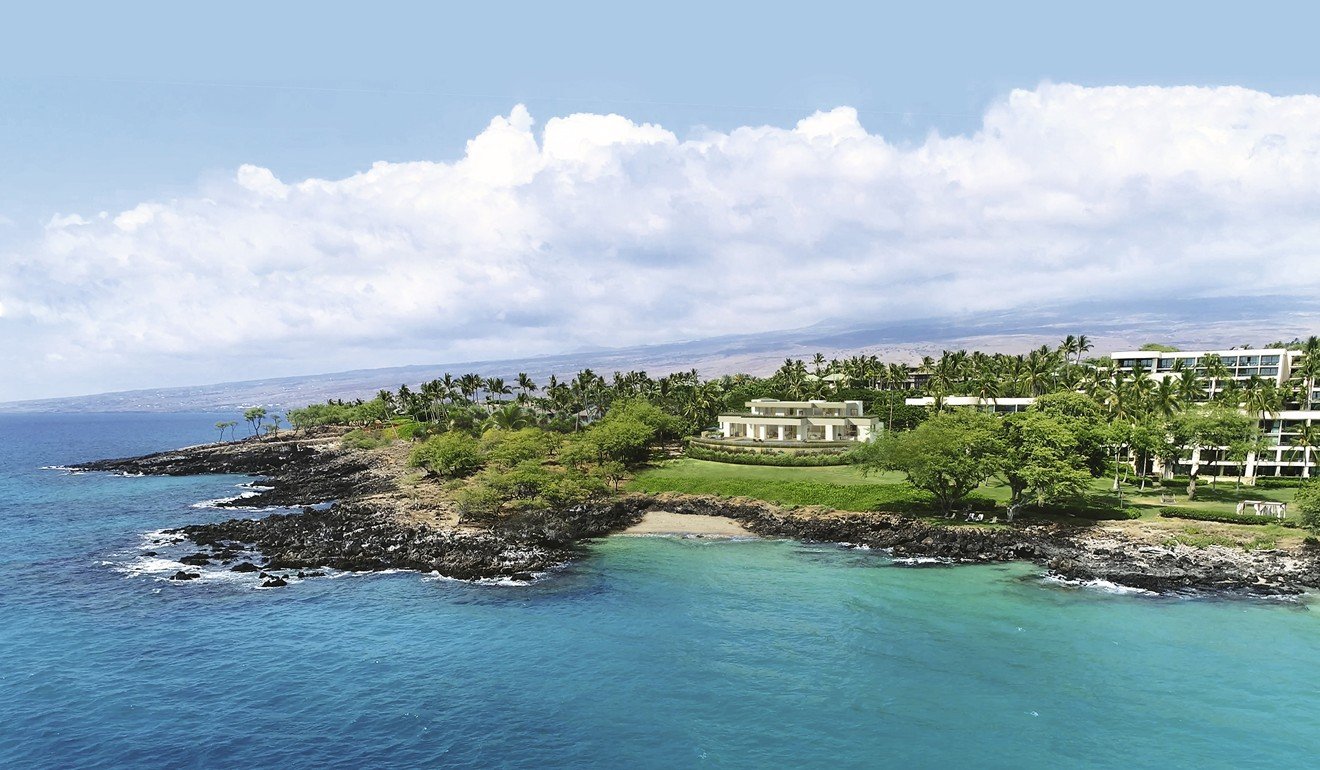 The crown jewel is a waterfront villa, formerly the hotel's ocean suite, which is undergoing a US$2 million renovation. The house sits on a south-facing bluff overlooking Hapuna Beach and is being expanded to more than 9,200 sq ft to include four bedrooms and 5½ baths. It is listed for US$21.995 million.
(The full version of this article is published in the April issue of The Peak magazine, available at selected bookstores)
["Source-scmp"]